Child's Voice offers Early Intervention and a School program for ages birth-8 and Audiology services to graduates for life. Your family will experience many events on your journey with hearing loss – and our staff will be with you every step of the way.
Because of continuing advancements in early identification and intervention, children with hearing loss can develop the skills to listen and speak.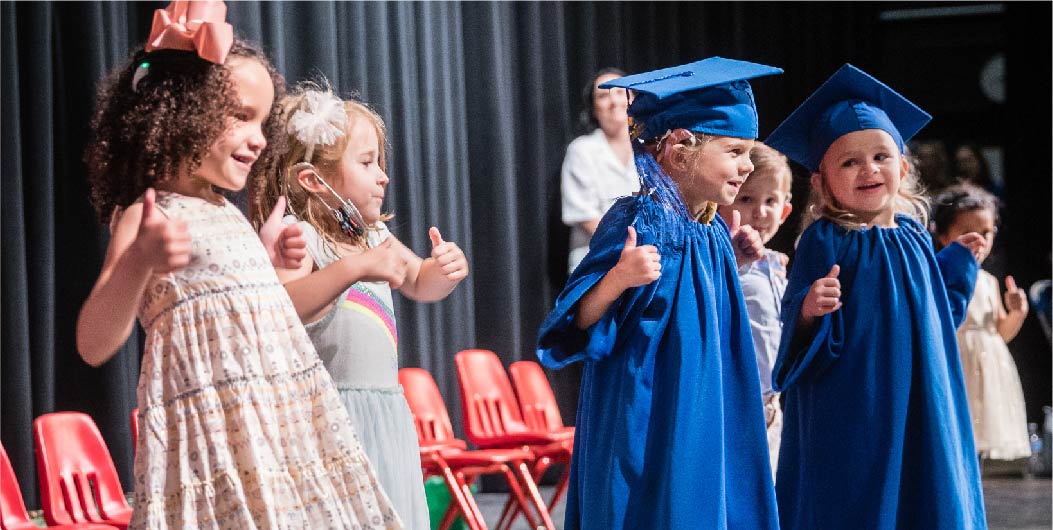 Sharing Your Goals For Your Child
Teachers and therapists empower parents with the advocacy skills and knowledge to navigate the world of special education. Our strong Mainstream Support Program ensures that graduates are prepared to excel and engage with their peers. Speech Clinic Services, counseling, and parent education are also included in support services.
Need Guidance? More Info? Just To Talk?
Call us to discuss options for your child, find resources, and learn about the public and private insurance plans we accept.
In our Early Intervention program, our staff works side-by-side with parents to educate about hearing loss, hearing-device use, creating a good listening environment, and the development of listening and spoken language in everyday settings and activities. The School Program located at our Wood Dale site, is certified by the Illinois State board of Education. We offer a busy, full-day program for children ages 3-8 years old. Students move between small and large group classrooms and focus on literacy, vocabulary, math, and social sciences as well as social-emotional learning and self advocacy. Our resident Doctors of Audiology specialize in testing and device support and maintenance to young patients. Students in the Early Intervention and School Programs regularly receive exams and device checks from our audiologists.
From A Parent's Point Of View
"When we first learned about Eloise's diagnosis, we were lost. We never knew a deaf person and didn't know what the future would look like for her or us. But we did our research on schools in the area for deaf kiddos, and we talked to our team of specialists and supporters and everyone had great things to say about Child's Voice. With so many unknowns on our journey, the one thing we did know was that Child's Voice was the place for us."